AL-QAEDA FACING PERILOUS TRANSITION AS OLD GUARD WAS SLOWLY ELIMINATED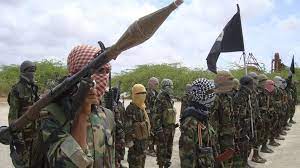 STRATEGIC ASSESSMENT. Al-Masri was apparently killed on August 7, a date which is highly symbolic since he was one of the key operational figures in al-Qaeda's August 7, 1998 twin attacks on U.S. embassies in Kenya and Tanzania, respectively. Al-Masri has been living in Iran since approximately 2003 under some form of house arrest by the Iranian regime, although it remains unclear exactly how much freedom of movement he enjoyed during various periods. His death comes as a significant blow to al-Qaeda, given his role as a potential heir apparent to the group's current leader Ayman al Zawahiri. Al-Qaeda veterans, Abu al Qassam and Abu Muhammad al-Sudani, were recently killed in Syria in June and October of this year, respectively. To further compound al-Qaeda's challenges, terrorism expert Hassan Hassan suggested recently online that credible sources allege that al-Qaeda's current leader Ayman al-Zawahiri died of natural causes, although this remains unconfirmed by either al-Qaeda or the U.S. government.
If al-Zawahiri is indeed dead, longtime al-Qaeda veteran Saif al-Adel, also believed to be living in Iran, is the leading candidate to take the helm. But al-Adel's ascension is no fait accompli and could be met with strong opposition from within al-Qaeda, with calls from within the organization's mid-level commander echelon for the group's next emir to be based in Syria. Through Hurras al-Din, al-Qaeda militants in Syria have been at the center of the action for the better part of the past decade, while al-Qaeda senior leadership continues to hide out in South Asia. Furthermore, while appointing Saif al-Adel would be a nod to continuity and offer a level of internal credibility given his name recognition as a veteran jihadist, some might question the wisdom of appointing a leader based in Iran who could be just as vulnerable as al-Masri to being killed. Moreover, an al-Qaeda emir based in Iran could open the group up to accusations of acting as an Iranian stooge, whether or not that is actually true.
With al-Qaeda potentially in the midst of a major leadership transition, some wonder if the organization's center of gravity could shift from South Asia to another region, whether the Levant, the Sahel, or the Arabia Peninsula. Following a decade of drone strikes decimating the organization in South Asia in the 2000s, followed by the instability of the Arab Spring, the death of bin Laden, and the rise of the Islamic State, al-Qaeda no longer seemed invincible and had a number of significant hurdles to overcome. Ever the organization capable of adapting and evolving, its leadership went back to work, building cadres at the grass-roots level in areas outside of South Asia, focusing on devolving operational autonomy to its affiliates worldwide. With al-Qaeda's affiliates playing a more hands-on role, the core leadership based in South Asia has become less relevant, certainly at the tactical and operational levels. With active conflict zones in Syria, Yemen, and Somalia, al-Qaeda-aligned fighters in these countries have gained critical battlefield experience, thus burnishing the legitimacy of any attempts to vie for a more prominent role in the broader organization.
The situation remains fluid and geopolitical events over the next several months could have an outsized impact on how al-Qaeda responds. A complete drawdown of U.S. troops in Afghanistan and a power-sharing agreement that includes the Taliban could breathe new life into al-Qaeda. Regarding al-Qaeda's relationship with the Taliban, some policymakers seem to be engaging in wishful thinking at best, yet dangerous naiveté at worst. Those pushing hard for a deal continue to parrot the line that the Taliban will distance itself from al-Qaeda, but a recent United Nations report details just how closely the two groups continue to work together. With the Taliban retaining a closer grip on political power in Afghanistan, it seems likely that al-Qaeda will benefit directly, providing the organization with an opportunity to rebuild its network throughout South Asia (TSC).