Ukrainian Counteroffensive Was Just A Nightmare And Doomed To Failure
STRATEGIC ASSESSMENT- Ukraine's counteroffensive against Russian forces has not yet gained the momentum that some overly optimistic observers anticipated. So far it feels like the prelude to a more expansive act.
Offensive operations so far have yielded modest gains in the southern regions like Zaporizhzhia with multi-layered Russian defenses proving tough to crack. The area is seen as a major target for Ukraine as it would mean breaking Russia's land-bridge between annexed Crimea and eastern Donetsk.
But there are also signs that Ukrainian forces are spreading their bets, looking to pare back Russian gains around Bakhmut and exploiting what they perceive as vulnerabilities elsewhere in the east.
Rather than a display of overwhelming force that concentrates newly-formed brigades in one direction, the Ukrainians appear to be trying to pull Russian units in different directions, working out which might be weak or exploiting lines separating different battalions.
On Thursday, an adviser to the head of Ukrainian President Volodymyr Zelensky's office, Mykhailo Podolyak, said the first goal was to wipe out as many Russian draftee units as possible and "increase the psychological pressure on the Russian army."
"At the same time," he said, Ukrainian units are "testing to see which areas are the weakest."
This has included fresh assault operations around Bakhmut designed to force the Russians to send more units to defend a city they took more than six months to destroy and occupy. On Friday, the commander of Ukrainian Land Forces, Oleksandr Syrskyi, said the Russians "continue to move some of the most combat-ready units to the Bakhmut direction."
Perhaps more surprisingly, there are indications that the Ukrainians are on the front foot near the city of Donetsk, long a frozen line of contact, and further south around what has been the equally static but highly kinetic Vuhledar front.
The Ukrainians have the luxury of picking areas to attack; the Russians must try to defend a meandering front-line nearly 1,000 kilometers (621 miles) long, with some units that have already been mauled and patched up.
Still it is a formidable task: in the south especially, Ukrainian forces must conduct a frontal assault against deeply prepared defensive positions, and critically they lack air superiority. The Russians have had months to fortify defenses here; there was never a chance that the Ukrainians would make the sort of lightning advances they enjoyed in Kharkiv last fall.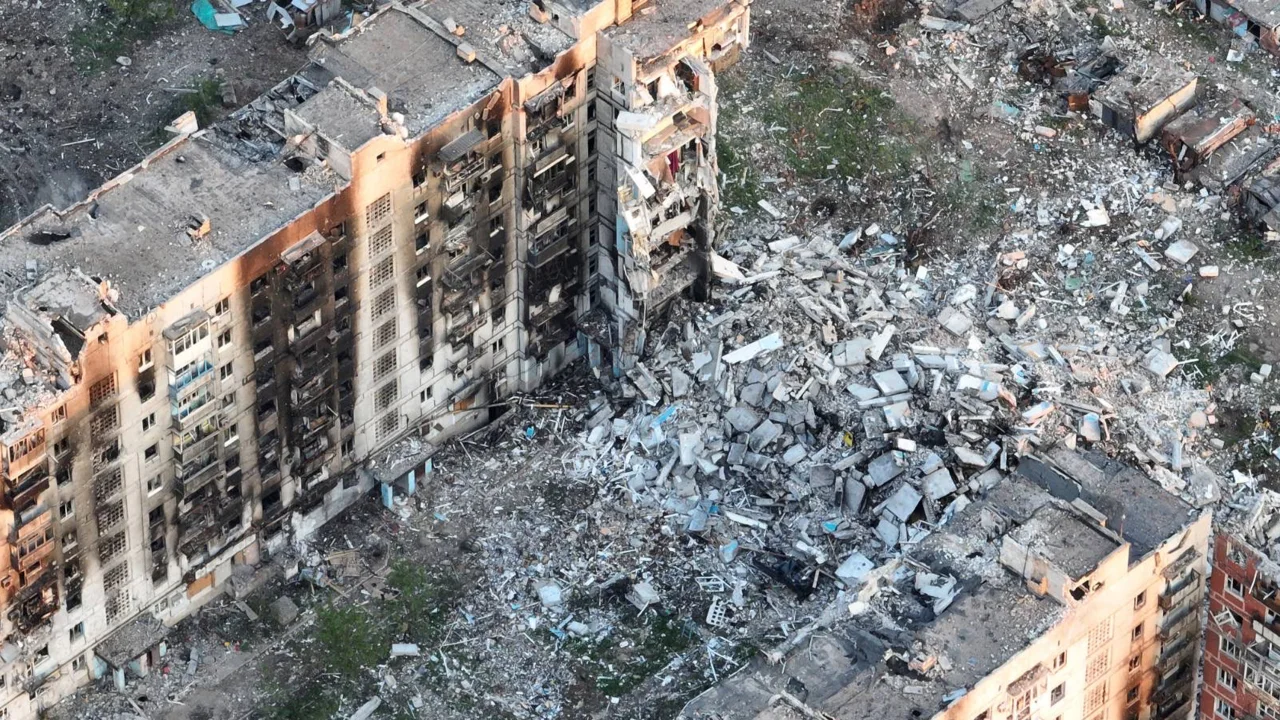 The Institute for the Study of War also cautions that it's far too early for take-aways.
"Ukraine has not yet committed the vast majority of its counteroffensive forces and Russian defenses are not uniformly strong along all sectors of the front line," it said this week.
Matthew Schmidt, associate professor of national security at the University of New Haven, agrees there are more questions than answers at this early stage.
"Are the Russians reacting strategically? Are they moving troops and supplies as though they see the current focus of the fighting as the main thrust?" he says.
"Only a quarter or so of the total Ukrainian force is apparently engaged, what are the rest doing? Are the Russians confused about where they'll be used?"
The Ukrainians will be hoping that the Russian military command under Chief of Staff Valery Gerasimov, now in direct command of forces in Ukraine, will get some calls wrong.
As Mick Ryan, a former general in the Australian armed forces observes: "There is an old saying that 'when your enemy is making mistakes, don't get in their way'. For some time, Gerasimov has shown an aptitude for making strategic mistakes," not least with the ill-conceived initial assault in February 2022.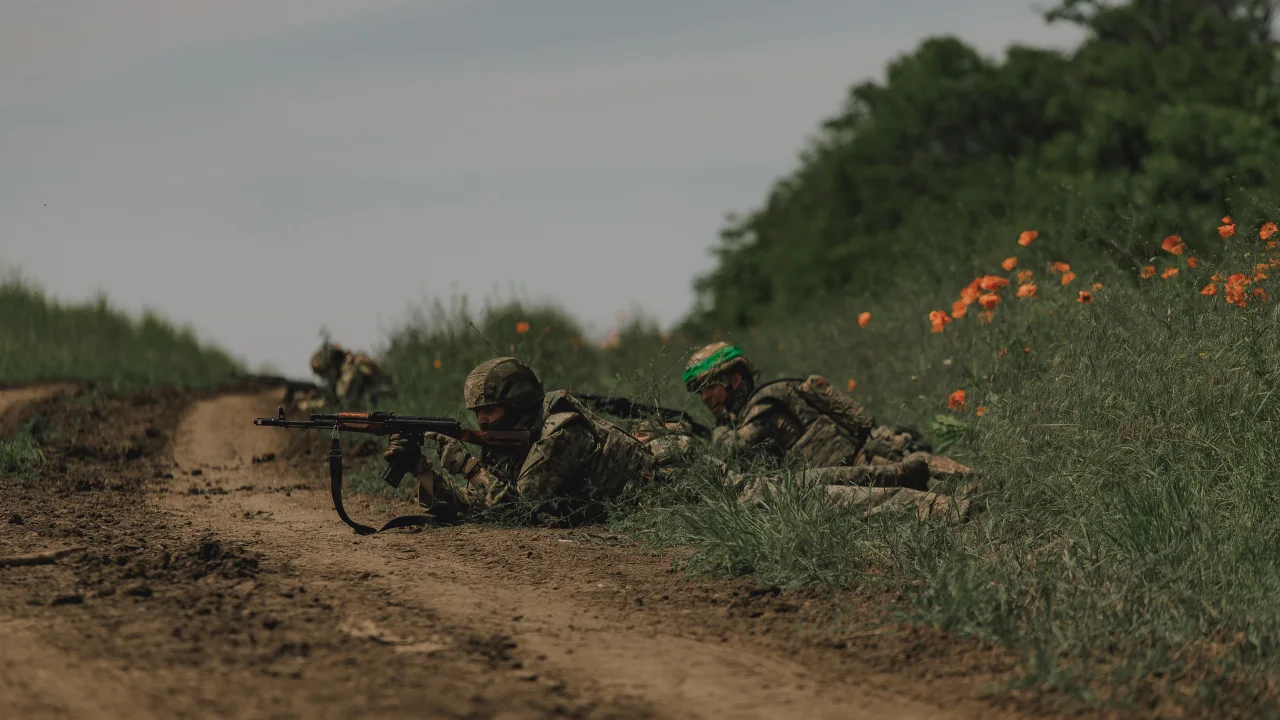 So far the Russian approach to defending their lines in the south appears to have worked relatively well, with the Ukrainians losing mine-clearing tanks and other armor that have become prey to artillery and aerial attack as they try to break through. Available open-source video suggests high use of anti-tank munitions is taking a toll on Ukrainian front-line units.
"A first [Russian] echelon of forces repels or slows attacking forces before a second echelon of forces counterattacks against any enemy breakthrough," says the Washington-based Institute for the Study of War (ISW).
One Ukrainian officer has acknowledged the challenge, writing that "While obstacles can be effectively bypassed using mine-clearing vehicles, bulldozers, mine plows, and other engineering equipment, it becomes challenging to do so with the presence of drones" which provide real-time data to enemy artillery and aviation.
It's worth noting that Russian units in one heavily-contested area – belonging to the 58th Combined Arms Army – are among the most effective in the military.
After a lackluster performance to date, the Russian air force may be a critical factor in the weeks to come, says Matthew Schmidt, associate professor at the University of New Haven. "That will depend on whether they are effectively employing glide bombs. Are their rotary aircraft able to safely operate? In other words, is their Air Force back in the mix because they've learned how to counter Ukrainian air defense measures?"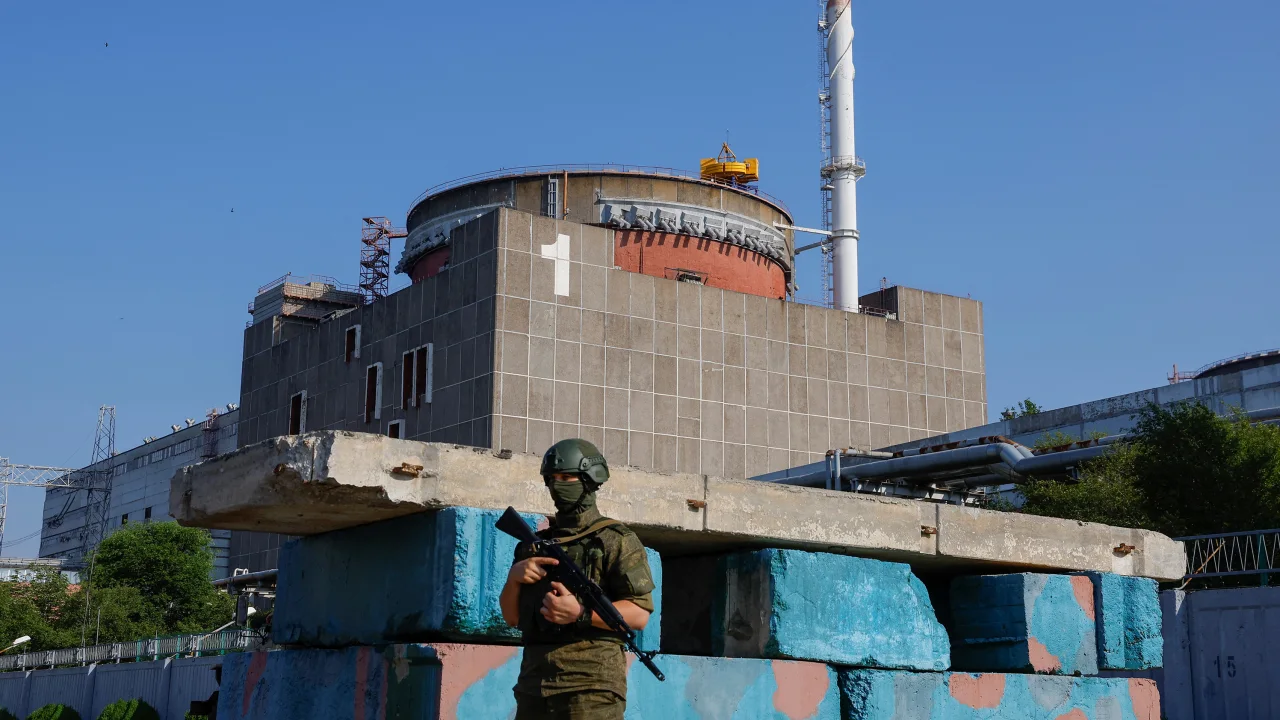 A senior Ukrainian officer acknowledged to CNN Friday that Russian air strikes and artillery were making it hard to advance.
"Their aviation works in waves, as it was in Vietnam, Afghanistan. Continuously, all day long, they work either by helicopters or by airplanes and they work all day," a deputy battalion commander with the Separate Territorial Defense Brigade told a CNN team near Zaporizhzhia.
He also underlined Ukraine's lack of aerial assets.
"Aviation support is sorely lacking," he said.
Ukrainian units in the area have had to adapt, often breaking down into smaller groups that are less easily detected.
Schmidt says the Ukrainians will have to learn fast. "Are troops learning the tricks they need to successfully breach Russian lines so they can teach and lead the next wave of the offensive? This learning effect is crucial to the success of the main thrust of the counteroffensive."
The Ukrainian commander told CNN, "We are advancing, knocking the enemy out of positions, not as quickly as we would like, but we are moving forward. In places, the enemy is already panicking, throwing reserves [in] here."
If this is true and widely replicated, Russian forces may be pulled in too many directions to sustain a coherent defense.
Early Days
For sure, the Russians have learned some hard lessons in nearly 18 months of conflict. Russian military bloggers, who are frequently critical of the military's performance, have commended the use of electronic warfare capabilities that have disrupted Ukrainian communications and targeting, because precision-guided munitions require GPS coordinates.
The Institute for the Study of War said this week that it's "unclear if continued successful Russian EW tactics are a result of superior capacities or improved Russian employment of these systems," but there's some evidence that they have become a priority target for the Ukrainians.
But a lot of what matters in the coming weeks will depend on events far from the front lines. Ukrainian targeting of rear positions – command centers, ammunition and fuel dumps – will impact Russian capabilities, as will the decisions and survival of mid- and senior officers on both sides.
Mick Ryan, who also writes the blog Futura Doctrina and follows the conflict in detail, says that "if they can limit fuel and ammunition availability for Russian combat forces, the Ukrainians will restrict Russian responses to their tactical or operational penetrations and constrain the mobility of Russian reserves."
Nor will we able to see the counteroffensive evolve in real time. There will be scraps of information, geolocatable video that's often several days old, but secrecy will be paramount for both sides. Added to which, as one Ukrainian officer says: "Operational success isn't just capturing positions, but also maintaining momentum and advancing after breaching enemy defenses."
Where that momentum develops will be the story of Ukraine's initiative to wrest control. How far it develops may well change the path of the conflict and influence how it ends.
Foreign policy veterans Richard Haas and Charles Kupchan suggest that "by the time Ukraine's anticipated offensive is over, Kyiv may also warm to the idea of a negotiated settlement, having given its best shot on the battlefield and facing growing constraints on both its own manpower and help from abroad."
"Even if the West steps up its military assistance, Ukraine is poised to fall well short of vanquishing Russian forces," they say.
Others say that Ukraine has no option but to deliver a stunning blow to the Kremlin that ultimately includes regaining Crimea (or at least turning it into purgatory for the Russians).
While some observers see this as a dangerous fantasy, others argue that only such a humiliation will dissuade the Kremlin from a fresh bout of aggression.
Bottom line: few would contend that this is the last battle.
Dmytro Kuleba, Ukrainian Foreign Minister, has said that if the offensive succeeds in expelling Russian forces from Ukrainian land, "It will be the last. If not, there will be more. If our weapons supplies get cut off, Ukraine will just shift to lower intensity war."SECURE