LIBYA CONTINUING TO UNRAVEL AS CONCERNS MOUNT OVER A RETURN TO CIVIL WAR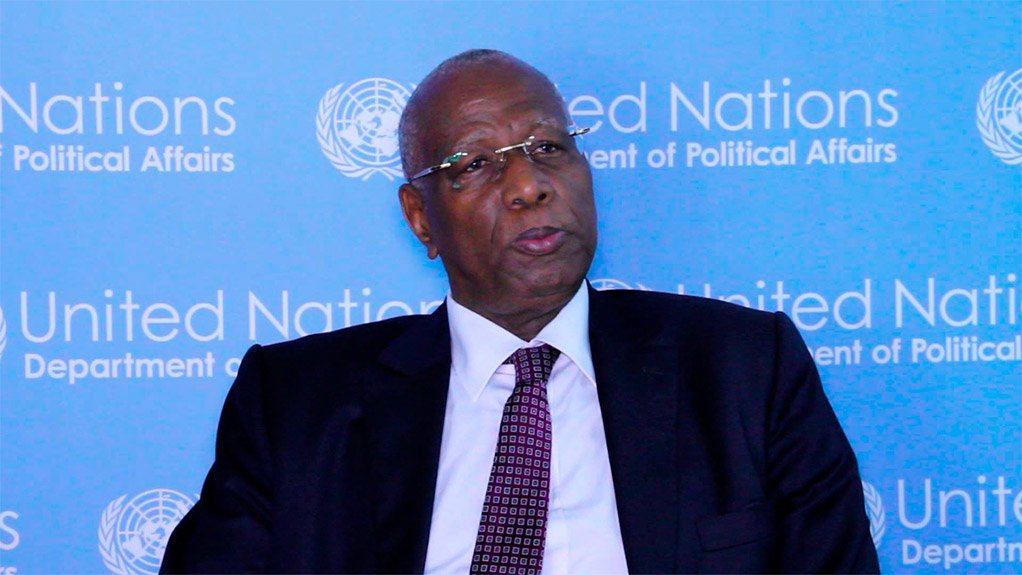 STRATEGIC ASSESSMENT. Hopes appear to be fading that U.N. officials, backed by major powers, will be able to unify Libya's fractured political structure or move the country toward national elections, which were supposed to be held in late 2021 but were canceled due to factional disputes. Briefing the U.N. Security Council on November 15, 2022, U.N. Special Representative for Libya Abdoulaye Bathily was pessimistic, stating that: "The popular aspiration for peace, stability and legitimate institutions is clear from my interaction with Libyans. However, there is an increasing recognition that some institutional players are actively hindering progress towards elections." Unable to bridge the divide between political leaders and strongmen in western and eastern Libya, the envoy raised the dire prospect that, absent progress toward unifying elections, Libya could become "even more vulnerable to political, economic and security instability," and at risk of partition. Placing blame on the several leaders who are willing to resort to armed force, the envoy asserted that little progress had been made in implementing a plan for the withdrawal of mercenaries, foreign fighters, and foreign forces from the country. He added: "I urge this Council to send an unequivocal message to obstructionists that their actions will not remain without consequences."
Following a mid-November visit to Libya, U.S. envoy for Libya Richard Norland warned that the United States would "reevaluate" its relations with Libyan actors that "delay and obstruct progress toward political solutions." Yet, it remains unclear whether any steps contemplated by the United States, or its European partners would cause the Libyan politicians responsible for obstructing progress to change course. Nor has any major government called for the consideration of partitioning Libya.
Underlying the U.N. envoy's pessimistic presentation is the continued use – and threats – of force by major Libyan players against their opponents. On November 14, the Tripoli-based Prime Minister Abdul Hamid Dbeibah – one of two rival prime ministers claiming to govern Libya – sent armored vehicles to surround a hotel and thereby block his nominal bosses, members of Libya's High Council of State, from the meeting. The council's head, Khalid al-Mishri, said that the move was "the first time since the Feb. 17 revolution (of 2011, which overthrew longtime Libyan dictator Muammar Qadhafi) that a head of government has tried to prevent a sovereign institution from doing its work." Mishri said in video statements that the council had been due to vote on a constitutional basis for elections and to discuss "the unification of executive power," implying that it might have discussed agreeing to the end of Dbeibah's term as prime minister. Dbeibah argues that his term as prime minister continues until national elections are held. His rivals in eastern Libya, led by the House of Representatives (HoR, or parliament), in early 2022 appointed a replacement prime minister, Fathi Bashagha, arguing that Dbeibah's term ended in December 2021 even though the planned elections were not held.
Militias loyal to the two rival prime ministers clashed in and around Tripoli several times during August and September, killing dozens. Further aggravating tensions, in early November, the Tripoli-based High Council of State voted to prevent military personnel from running in the new elections that the United Nations seeks to organize – a ruling intended to exclude eastern-based strongman Khalifa Haftar from running. Haftar's office did not immediately comment on that vote, but his awareness that western-based politicians are working against him was apparent when he threatened in a November 1 speech to wage war against foreign forces and mercenaries present in Libya.
The presence of Turkish forces around Tripoli have continued to stymie any renewed military action by Haftar on the capital. Türkiye's intervention proved crucial in thwarting the strongman's offensive against Tripoli in 2019 and Turkish forces and technology, particularly unmanned aerial systems (UAS), supported the militia forces loyal to the Tripoli government that prevailed over the Libyan National Army leader – despite his backing from Egypt, the United Arab Emirates (UAE), and Russia, which provided units of the private military company Wagner Group. The commitment of Haftar's external backers to any new military offensive is uncertain: Russia has redeployed at least some Wagner Group forces from outside Russia to help its faltering war effort against Ukraine. This past summer, UAE officials reached a compromise with Dbeibah – a key Haftar target – that helped break a stalemate over the leadership of Libya's National Oil Company. Further, Egyptian leaders acknowledge that Cairo would in no way benefit from a return to all-out civil war in neighboring Libya; however, Egypt's position is clear that it views Dbeibah's term as having expired and that Bashagha should be acknowledged as the country's only prime minister.
Türkiye's position in support of Tripoli remains steadfast – reaffirmed by an October deal between Ankara and Tripoli to explore oil and gas off the Libyan coast. The deal represented a show of Ankara's support for Dbeibah, as well as an effort by Türkiye to enhance its position to develop the increasingly significant energy resources of the Eastern Mediterranean. Yet, the energy agreement has aggravated strains with Türkiye's historic rival, Greece, and Egypt, with which Turkish President Recep Tayyip Erdogan has sought to engage more consistently over the past two years. Greece's Foreign Minister Nikos Dendias accused Türkiye of exploiting "the turbulent situation in Libya to further destabilize security in the Mediterranean region and establish a regional hegemony," adding to the escalating rhetoric and threats between the two rivals. Egypt denounced the deal, repeating the argument that Dbeibah's government is not authorized to conclude international agreements, and suspended dialogue with Ankara. None of the recent developments in Libya can give the international community much confidence that a unified, sovereign, peaceful, and prosperous Libya will be established any time soon.